Core Technology
Multi-level Safety Detection and Protection

Guarantee functional safety in autonomous drive through full management of error detection and correction in both software and hardware.

Lane Detection

Rapidly and accurately recognizes various types of traffic lanes in the complicated road environment.

Real-time Precise Vehicle Localization

Precisely localize the vehicle based on the fusion of vision and other sensors.

Pedestrian and Vehicle Detection

Accurately detect pedestrian, non-motor vehicles and motor vehicles in autonomous drive.

Vehicle Attributes

Obtain the vehicle attributes, such as the tail light, through the analysis of the visual structure of the vehicle.

Pedestrian Motion Analysis

Determine the motion information of pedestrian such as direction and speed, based on pedestrian tracking.

Real-time Scene Understanding

Accurately model the scene in autonomous drive through pixel-level and object-level perception capabilities.

Traffic Sign Detection and Recognition

Detect and identify traffic signs in real time for autonomous drive.
Contact us
ADDRESS:No. 80 Zixia St, Xixi Valley, Tower A, 8F, Hangzhou, Zhejiang, China 310012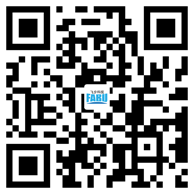 TEL: +86 571 8196 3380
BUSINESS:Business@fabu.ai
MEDIA:Media@fabu.ai
JOIN US:Career@fabu.aii